Enquire now for your first class free!
Some Personal Trainers are pad holders but to truly understand pad holding and body mechanics we believe that fighters deliver a different training experience to our clients.
Mark has had a career spanning over 20 years with 35 fights and 31 wins. He has trained and fought in some of the most prominent Muay Thai Kickboxing Gyms in the Netherlands and Thailand.
Mark has been lucky enough to travel around the world and learn different training techniques from all highly skilled trainers, which he can now apply and teach to his students.
Mark is a qualified Personal Trainer, Level 1 kettle bell coach and brings a wealth of fitness and health knowledge.
Mark is a passionate member of the Chinese and Vietnamese communities as his mother is of Chinese and Vietnamese origins.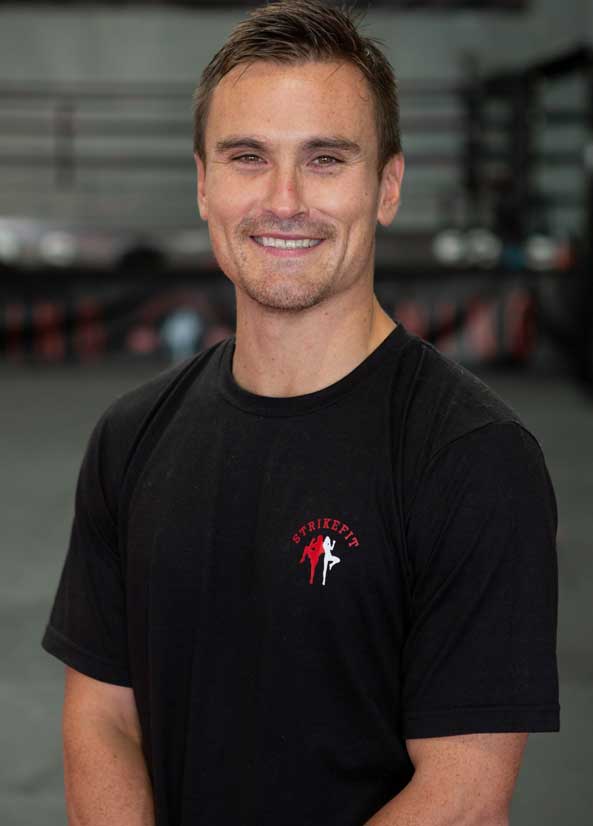 Dave is a passionate instructor that has a deep love for Muay Thai training. Dave has over 10 years experience in coaching, which is backed up by a certificate 3 & 4 in personal training. Helping Dave be a great all round fitness instructor.
As well as being a great Muay Thai instructor, David specialises in womens fitness and weight loss. All of his sessions are fun and accomodating to all fitness levels.
If you're looking to lose weight, have a laugh, and learn a fantastic new skill set, be sure to try some of Coach Dave's Muay Thai classes, or book in for a 1 on 1 session. You will absolutely love it!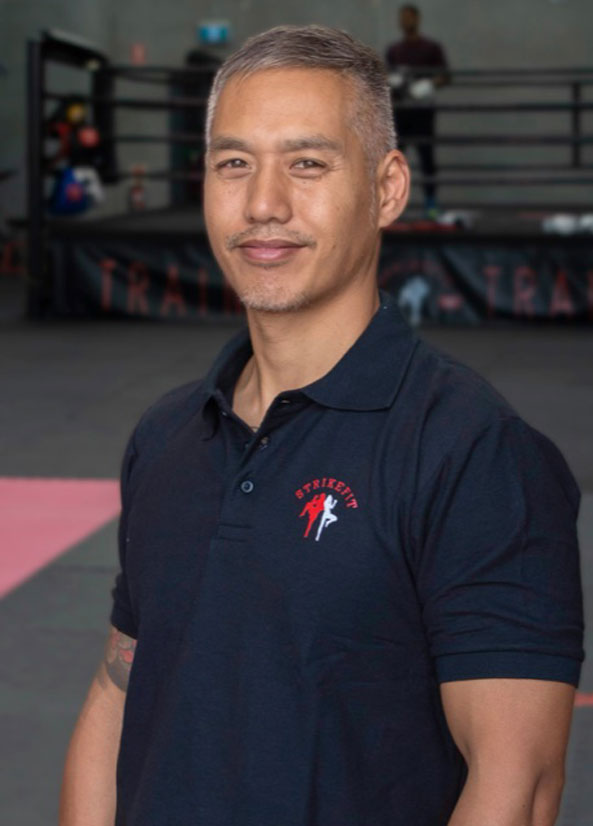 Andrew has a wealth of experience not only in the boxing and kickboxing industry but also as a qualified personal trainer.
With over 15 amateur boxing & kickboxing fights under his belt, and over 5 years experience in designing specialised programs, you'll be well looked after if you want to sharpen up your skills in the ring or want to improve your overall fitness and strength.
If you're looking to learn a skill whilst having some fun doing it, then Andrew's your guy.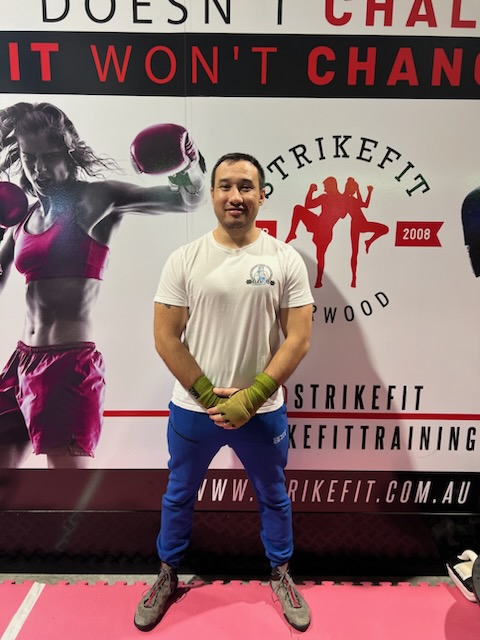 Chrissy has been teaching Group Fitness Classes since 2014. Her goal is to always create a friendly, positive and supportive environment for women, where they will feel comfortable to be themselves, have fun whilst exercising, no matter what fitness level and no matter what size. Chrissy has created a support network where members encourage and motivate each other and together they grow stronger, fitter and healthier.
Chrissy is bubbly, positive, energetic, and nurturing. She loves dancing and she definitely loves to have fun and a good laugh. With her experience in Muay Thai, Boxing, Hiit and Functional Fitness you are bound to have a mixed bag of surprises because every class is always different. If you're looking for a women's only class that caters for a whole body workout, then come along and check out one of her classes. You're guaranteed to work up a sweat!