the gym
We don't believe in impossibilities here at Strike Fit. We believe in helping you believe in yourself.
learn more
our trainers
We combine our professional fighting skills with
our enthusiasm for teaching to create goal slayers.
meet the team
Find a class
It doesn't matter if you're an elite athlete or a beginner. We have boxing classes for everyone.
start for free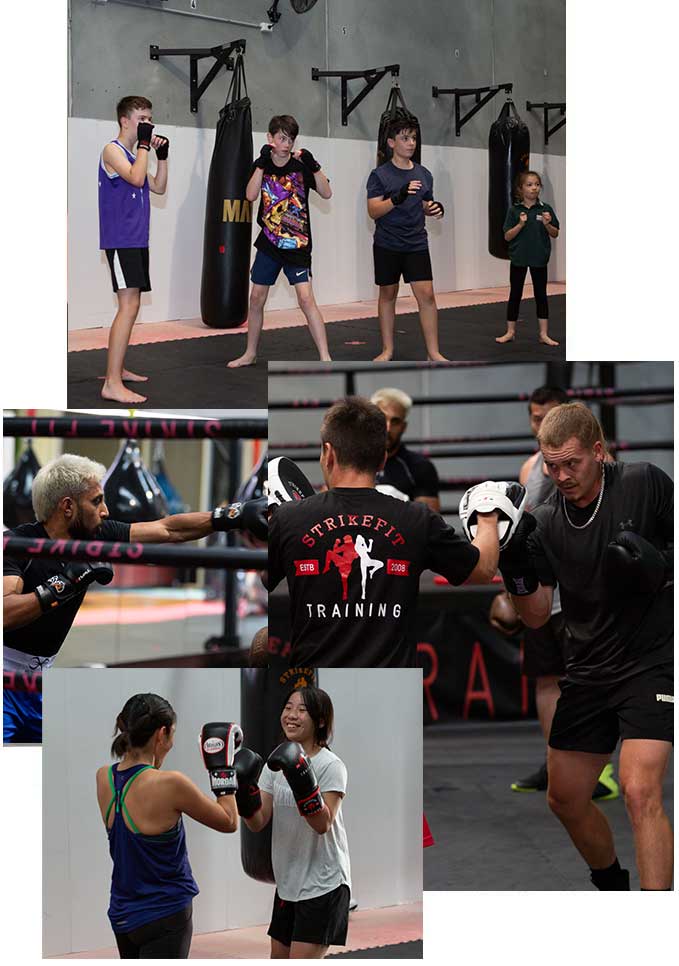 The besT health and fitness solutions
Strike Fit was founded by champion fighter Mark Mullan in 2008. Mark brings over 20 years of experience in professional fighting. Mark takes a personal interest in helping members achieve the best possible health and fitness solutions.
We offer you self-defense training far beyond the traditional self-defense sports gyms with a combined 50+ years of competitive fighting experience.
Learn Self-defense While Getting Fit
We focus on more than fitness. We also take a serious approach to self-defense. Many of our clients come to us because they've been bullied or have experienced abuse. Past traumas can severely hinder self-esteem and confidence.